Last night, when it was announced the Cleveland Cavaliers were taking Alabama point guard Collin Sexton with the eighth overall pick, I was happy. Sure, the selection wasn't a home run. At the same time, the Cavs weren't going to find such a thing that low in the lottery.
So, having made peace with the selection, I hopped onto Twitter to see how Cleveland fans reacted to the pick. Below is a recap of this experience.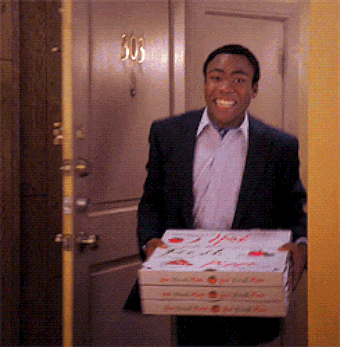 To summarize the reaction, the Cavs blew it, drafted an awful player and LeBron James' exit is now more inevitable than ever.
I was surprised to see so many vehemently negative takes on the pick, but was even more shocked people were panning it because of how little it does in persuading James to stay in Cleveland.
To this, I have one simple question – just who exactly should the team have taken instead? Who was this mysterious sure-thing at No.8 who would've instantly convinced James to stick around?
The fact is there isn't a single player the Cavs could've selected who would be seen by James as more than enough reason to stay in Cleveland.
There's a reason everyone was so underwhelmed when it was determined the Cavs would be picking eighth overall. It was the final nail in the coffin of the failed Kyrie Irving trade, a dash to the hopes that the Brooklyn Nets' pick acquired in said deal would somehow land at the top of the draft.
It also guaranteed that, while Cleveland would have a handful of very good players to choose from, the team had no shot at getting a franchise-altering prospect.
Knowing this, I was still stunned to see how many people felt as though the Cavs could've done infinitely better than Sexton, that there was a player they could've taken instead who James would've been enamored with. Sure, nobody seemed able to identify said player, but Cleveland passed on him, and that was a mistake.
The Cavs could've selected Michael Porter Jr., who was at one time seen as the best available prospect. However, back surgery derailed his lone season at Missouri. Though he was available at No.8, taking a leap on a player who underwent a serious back procedure was incredibly risky.
Shai Gilgeous-Alexander from Kentucky was another popular name within the Cavs fan-base, but he also came with risks. Mainly due to the fact he reportedly refused to work out for Cleveland, and was wholeheartedly opposed to playing there.
There were certainly additional intriguing names available for the Cavs, such as Villanova forward Mikal Bridges. At the same time, there were no instant superstars to be had.
Which leaves me to ask, once again, what Cleveland should've done instead of taking Sexton?
Sure, you could argue the team should've instead used Sexton in a trade offer within minutes of drafting him, targeting a veteran James might feel more comfortable playing alongside. That said, the returns wouldn't have been monumental.
Sexton, while talented, wasn't going to net an All-Star-level player in any deal. There was no trade out there which both involved the newly acquired rookie while also making the Cavs good enough to topple the Golden State Warriors. Those assuming Cleveland could've swung a deal for someone like Kawhi Leonard should probably step away from the booze for a while.
To summarize, Cleveland took one of the best available players in a situation where there were zero top-tier prospects to be had, and is keeping said player as opposed to trading him for, at best, even returns.
Tell me again what the Cavs did wrong here.
To be clear, I understand some of the concerns with Sexton. His long-range game is suspect, and he's prone to tunnel vision when running the offense. At 19 years of age, it's fair to question if Sexton is someone James will want to share the court with in crunch-time situations.
Where you lose me, though, is with this belief that Cleveland drafting Sexton in some way greased the wheels for James' departure. That he saw this selection and immediately began packing his bags for Los Angeles.
I'm not saying James isn't leaving. I'm not saying he's staying. What I am saying is, with the eighth overall pick, there was no one the Cavs could've taken who would've genuinely affected James' decision in one way or another.
Casey Drottar is an independent sports writer. Subscribe to his podcast, or follow him on Twitter and Facebook