One of the takeaways many had after the Cleveland Browns drafted quarterback Baker Mayfield first overall was the belief he was going to make a significant push for the starting job. The team, for what it's worth, continues to squash this belief, further hammering home the plan of tabbing veteran Tyrod Taylor as its Week 1 quarterback.
Is it exciting to have Cleveland's latest attempt at a franchise QB be told he's riding the pine in 2018? Hardly.
This doesn't mean it's the wrong approach. In fact, there are many reasons why the Browns' continued insistence in starting Taylor is a win-win situation.
Before diving in further, allow me to bask in a moment of actually complementing the way this team is approaching its ongoing problem at quarterback.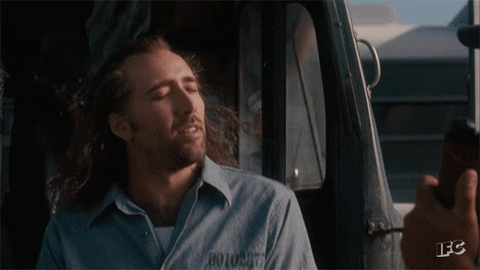 Sorry, had to be done.
Moving on, the first reason why Cleveland should continue this approach to its QB depth chart is the easiest one to point out. Simply put, Taylor is a proven player.
Sure, he's no one's idea of a franchise quarterback. Still, Taylor is certainly good enough that the Browns don't look foolish hitching their wagon to him.
While he won't blow anyone away with his arm, he also won't ruin games with it either. Taylor's 16 combined interceptions across the last three seasons will be a welcome relief for a Cleveland team which gave up 12 more than that in 2017 alone.
More importantly, immediately tabbing him as the starter over Mayfield provides much-needed structure for the team heading into training camp.
Honestly, has anyone actually won a QB competition the Browns have hosted? No. Instead, it's typically a matter of the least-awful player getting the job.
With Taylor being named the Day 1 starter now, it ensures we don't have to go through another summer of quarterbacks competing for an open gig, leaving a question mark over the most important position on the roster until deep into the preseason. QB competitions are a major distraction for any team, and they often create divisiveness in the locker room. Now, players can enter camp knowing exactly who will be starting in Week 1.
Establishing Taylor as the starter also ensures the team won't run into the same mess it created last year.
After drafting a very raw DeShone Kizer in 2017, Cleveland did nothing when it came to acquiring a viable veteran to keep him on the sideline until he was ready. Instead, the team had its rookie compete with Cody Kessler and Brock Osweiler, which was as unwatchable as it sounds. Kizer "won" the job, was thrown to the fire and was immediately in over his head.
Now, the Browns have a proven veteran to keep Mayfield off the field as long as necessary. They also further enhanced their setup by bringing in veteran Drew Stanton to help mentor the rookie on the sideline.
To me, the most intriguing aspect of this current setup is that it's putting another hurdle in front of Mayfield.
This is a player who's earned everything he has, most recently going from a walk-on at Oklahoma to a Heisman winner and first overall pick. The idea of telling Mayfield he's not the starter, that he should accept the fact the job is Taylor's, should only keep his drive alive. He's the kind of player who will see being told he won't be the starter this year as another opportunity to prove people wrong.
In this setup, he won't get the job because the team didn't have a better option. He won't win the job in any sort of ill-fated training camp competition. If Mayfield ends up starting Week 1, it'll be because he thoroughly out-played Taylor to the point where benching him was no longer an option.
If you're the Browns, you certainly wouldn't complain about this scenario.
So, while fans may be eager to hear the team immediately claim Mayfield has a real shot to start, the approach Cleveland's taking will yield far better results.
And, yes, I'm willing to admit I never thought I'd say such a thing about how the Browns handle their QBs.
Casey Drottar is an independent sports writer. Subscribe to his podcast, or follow him on Twitter and Facebook