When it comes to finding a potential solution at quarterback, the Cleveland Browns should leave no stone unturned. The franchise's inability to find even a temporary fix at this position is well-documented, so clearly the front office can't afford to be shortsighted in its search. This means taking a good hard look at every available name, fully evaluating them and making a well-informed decision on whether or not they're worth considering.
For example, let's analyze a quarterback who was just recently made available via trade – soon-to-be former Chicago Bear Jay Cutler. Many reports state the Bears are actively seeking a team they could deal him to, and it's tough to believe said trade partner would have to give up a ton in return.
With this in mind, and with the Browns' gaping hole at QB more than apparent, should they reach out to Chicago to put a potential a deal together?
My immediate reaction to being asked if Cutler is a good fit for Cleveland is simple: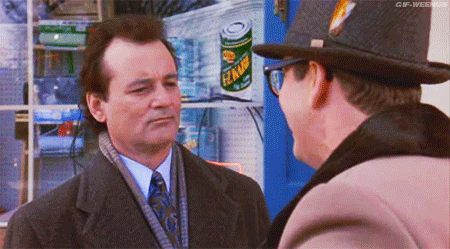 However, I'm happy to oblige those who may need a deeper explanation as to why the Browns shouldn't even remotely consider Cutler as a potential solution.
The list of reasons for why Cleveland should give this idea a hard pass is quite long, filled with legitimate concerns which are tough to ignore. The first of which is one of his biggest red flags – a lack of leadership skills.
The Browns have been putting an increased focus in building the team with young players, so any veterans they look to add will need to be willing to mentor. Based on everything you've heard about Cutler's time in Chicago, it doesn't sound like he'd be up for such a task.
Throughout his career, Cutler has been called out by various players and coaches for what often appears to be indifference to the concept of winning. He's been seen by many as a divisive character in the locker room. While Cutler was never painted as a unanimous problem child, there's been enough smoke when it comes to this to give Cleveland pause.
Outside of character concerns, you also have to worry about his health.
Cutler is coming off a season in which he only played five games. He's also rehabbing from surgery to fix a torn labrum in his throwing shoulder. This alone is alarming enough. Put him behind the Browns' offensive line, and this problem becomes immensely worse.
While the hope is Cleveland will address its leaky line this offseason, there's no ignoring a fact this is a unit which led to so many quarterback injuries last year it was a stunner if the guy who finished the game behind center was the same one who started it. Putting Cutler behind said offensive line for his first season playing with a surgically repaired throwing shoulder seems like it's asking for disaster.
Let's also not ignore the fact the concept of trading for Cutler in general is also full of holes.
For one, Chicago has hardly been subtle about how badly it wants to get rid of him. Couple this with the fact Cutler is no longer due any guaranteed money, odds definitely favor the Bears just releasing him if they can't find a trade partner. Why pony up an asset for someone whose current team doesn't want him and will probably just cut him if he can't be traded?
Said contract also makes it tricky to work a trade for Cutler. With no more guaranteed money or signing bonuses, he has leverage against any team who tries to trade for him. If it's a club he has no interest in playing for, he could easily just refuse to play knowing he's not giving away any promised money.
Let's face it, it's tough to believe the Browns are a team he'd be excited to play for.
That said, even if Cleveland waits to see if Cutler is released, it still makes no sense to pursue someone who'd be a stopgap at best. While his stats are better than what we've seen from any Browns quarterback lately, there's just too much baggage coming with him.
As discussed, there are plenty of QBs Cleveland can look at in the coming months and consider signing. Jay Cutler shouldn't be one of them.
Casey Drottar is an independent sports writer. Follow him on Twitter or Facebook