There seemed to be two types of people on NBA Twitter last night – those reveling in how much of a throttling the Golden State Warriors threw the Cleveland Cavaliers' way, and those from Northeast Ohio desperate to let you know the game itself means absolutely nothing. Technically, both of them were right.
In the final regular season match-up between these depends-on-who-you-ask rivals, Golden State took the Cavs to the woodshed. The Warriors came out fired up like there was no tomorrow, scorching Cleveland to the tune of 126-91. Only rarely did the game actually resemble anything you could call "close."
At the same time, people are also right to assume you can't take too much from a January regular season game, regardless of who's playing. The Cavs got royally spanked by Golden State at the same point in the schedule last year, and it didn't affect how the rest of the season played out. So, while this loss was a brutal one, all Cleveland can do is just keep moving on.
However, there's a difference between saying the game means nothing in the long run and saying there's nothing to take away from it. To claim Cleveland needs to disregard everything about this defeat would be incredibly off-base. If anything, this outright stomping the Cavs just received should be considered their annual wake-up call.
There's been a point in every Cleveland season since LeBron James returned where the team, in no uncertain terms, needed to be punched in the mouth. Where bad habits which had been creeping around here and there are all the sudden seen on a frequent basis. Where they play like a team which is just plain bored.
We've hit that point. Last night's game hammered this fact home.
Let's face it – the Cavs have yet to win convincingly in 2017. Such a thing hasn't taken place since a 20-point victory over the Brooklyn Nets two days before Christmas. Every win Cleveland has clinched since has been by no more than 12 points, with some of those close games coming against bad teams.
And why have the Cavs fallen into this pattern? To be straightforward, the reasoning is going to sound pretty familiar.
Lackadaisical play. Refusing to move the ball. Legitimate boredom.
Again, we've run into this point of the year at least once in the past two seasons, and we seem to be hitting it now. Eventually, this reliance on bad habits gets coupled with a night where Cleveland is essentially run out of the gym. I think we can all agree this occurred last night.
The sloppy play could be seen in James and Kyrie Irving each tallying six turnovers. Isolation ball once again took over on offense, as Cleveland only notched eleven assists on the night (a total both Steph Curry and Draymond Green each matched on their own). It was all wrapped up by the Cavs spending most of the game looking like a team which had been sleepwalking through the past few weeks of basketball.
Knowing we've seen Cleveland couple ugly play with an even uglier loss before, it's tough to get too caught up in it. Yes, it was devastatingly lopsided. Yes, the Cavs played like a team on the back-end of a long road trip facing a club which wanted it far more than they did. And, yes, in the end it was only one game.
That said, the hope is this wrecking Cleveland just took is the wake-up call it badly needs. A defeat so bad it forces everyone in the locker room to realize "the way we've been playing won't fly anymore." Hopefully this helps the Cavs realize they need to start moving the ball, taking care of it and basically putting an end of cruise control basketball for a while.
If this doesn't take place, well, it's no longer just one game. It's an indication these problems have yet to be addressed, and a sign the team might not be that interested in nipping them in the bud.
How Cleveland handles the next few games will say a lot about how much was learned from the loss to Golden State. With a Saturday night match-up with the San Antonio Spurs, you'd like to think the Cavs will get their act together quickly.
Either way, the team has shown a need for a reality check in each of the past two seasons, and last night was no different. It was indeed one game, but should also be a clear message to everyone in the Cleveland locker room that there's plenty of cleaning up to do.
This is how the Cavs should react to last night, of course. For the rest of us, at least those who don't live in the Bay Area, I just recommend you do whatever you can to clear this game from your memory.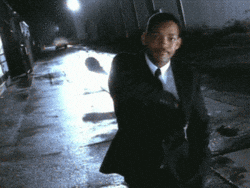 Casey Drottar is an independent sports writer. Follow him on Twitter or Facebook