If you're a Cleveland Browns fan, I don't have to tell you how unbearable the next few months are going to be. It comes with the territory of having the No.1 overall draft pick. A million different experts are going to tell you over and over again who your favorite team should take first overall as we get closer to April 27, and it'll be surprising if all of them are on the same page.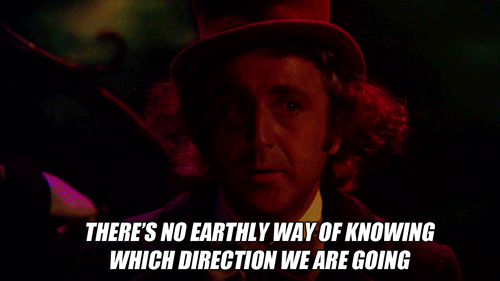 Though it probably goes without saying, I would expect a new name to be pegged to the Browns' top pick on a weekly basis. One of more popular candidates, especially this week, is Clemson quarterback Deshaun Watson.
After leading the Tigers to victory and picking apart the vaunted Alabama defense in Monday's National Championship game, Watson appears to have significantly improved his draft stock. Though few seem to consider him the highest rated QB heading into the draft, it's safe to say his title-winning performance turned a lot of heads at just the right time.
A sizable amount of people, fans and pundits alike, are saying the Browns should consider taking Watson with the top pick. Why wouldn't a franchise always in search for a QB take someone who just defeated the best defense in the country?
It makes sense, at least at first glance. The more you evaluate Watson, though, the more you see flaws in this thought-process.
In all honesty, my gut instinct on this matter is pretty straightforward — Cleveland can't consider Watson at No.1.
It's very important I clarify this is no knock on the talented quarterback. Watson brings a lot to the table when it comes to skills, and will likely continue to catch notice at the Senior Bowl (should he attend) and during the draft combine.
He's a trademark dual threat QB who can beat you with his arm or his legs, and engineered one of the most potent offenses in the country during his time at Clemson. Watson's tenacity, arguably his biggest trademark, knows no bounds. He was asked to erase a double-digit deficit against the top defense in the country Monday night, and did just that.
So, yes, Watson is an incredibly talented player. Hell, former Clemson standout Tajh Boyd thinks he could even save the Browns.
All things considered, though, we do need to keep in mind what was said about Watson before he beat Alabama.
Again, though there doesn't seem to be a consensus when it comes to top QB available this year, there's a near unanimous opinion that it isn't Watson. Remember, even after the National Championship ended, some draft pundits had Watson going on the second day. That's right, despite putting up a show against Alabama's defense, some experts still don't even predict he'll go in the first round.
There has to be a reason for this, proof that even an impressive showing against the best defense in the nation didn't sway some people away from some of Watson's red flags.
He still has significant room to grow in terms of overall pocket presence, as his tendency to take off on the ground too early is something many scouts call out. Additionally, while he displays good accuracy, his 17 interceptions this year add up to a notable concern.
Essentially, as impressive as his performance was against 'Bama (this year and last), you have to consider the whole package. The Browns can't make their decision with the most important pick in the draft based solely on one-to-two pieces of game film. Setting aside the Alabama game, there's obvious reasoning as to why many came into this past week with Watson ranked lower than other QBs.
Now, if the Browns can grab him later in the draft, I could be convinced that's a smart call. But when asked if he's worthy of being taken at No.1 overall, the amount of hesitance I feel is overwhelming. This is especially true when you consider how many holes still need to be filled on Cleveland's roster, far too many to make sense of using the first pick on a quarterback nobody seems to agree on.
One other bit of food for thought – Johnny Manziel played really well against Alabama's defense, too. Sure, Watson doesn't carry any of the booze-soaked baggage Johnny Football did. At the same time, in the craziness we'll all go through leading up to the draft, it's important to consider everything about potential players, regardless of the lasting image they left in college.
Casey Drottar is an independent sports writer. Follow him on Twitter or Facebook