For those of you who chose wisely and didn't watch today's Cleveland Browns game, allow me to do a quick recap.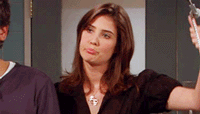 That about sums up the hot garbage which was on display today when the Browns hosted their one-time rival Pittsburgh Steelers. Cleveland never once looked like it was close to contending in the 24-9 loss. The team couldn't tackle anyone to save its life. The Browns' offensive line couldn't block a pack of angry puppies. It took Cleveland until midway through the third quarter to even cross the 50-yard line.
If the Browns' rivalry with Pittsburgh was deemed dead before this weekend, today's game did nothing to help that. Cleveland is now 0-11, and a winless season is now all but certain. Spending the afternoon looking for a redeeming quality on this team was a futile effort, and it seems as though the Browns' rebuild gets set back another season every week.
What makes matters worse is the glaring question mark still hovering over the position of quarterback. At a certain point, it seemed as though rookie Cody Kessler had the potential to, if not end the carousel of failure, at least pause it for a season or two. Getting the majority of the snaps since Week 3, the former USC Trojan has shown plenty of accuracy and poise.
However, we're (thankfully) nearing the end of the season, and Kessler still has yet to prove he can be a franchise quarterback. After today, it's starting to look more and more like he'll be yet another name on the long list of swing-and-misses for a franchise that simply doesn't know how to draft a QB.
As we all know, Kessler was pulled midway through last week's loss to the Baltimore Ravens due to his inability to push the ball downfield. Coach Hue Jackson called him out, asking the rookie to make more long distance throws and stop relying on check-downs and short routes.
I was against Kessler's benching, and I've stated many times he needs to be given time to prove himself. However, instead of showing he was up to the task today, Kessler instead put forth a dud of a game against Pittsburgh.
His second deep throw of the day was woefully under-thrown and picked off. The offense under his control struggled to crack 50 total yards in the first half. Kessler's day eventually ended early after suffering yet another concussion while trying to survive behind Cleveland's band of scarecrows it calls an offensive line.
Sure, you obviously can't fault him for getting hurt. Still, despite starting eight games, Kessler has yet to look like someone you can build a team around. The longer it takes, the more the doubt begins to creep in.
The issue continues to be Kessler's lack of arm strength, along with his inability to win despite it. The fact is he simply isn't the kind of quarterback who will scare a defense into playing deep coverage. It was all you read about him in his pre-draft scouting reports, and it was why people criticized Jackson for drafting him in the third round despite Cleveland not exactly being a city where a weak-armed quarterback can thrive.
Yet, with only five games left in the year, the wait for Kessler to show he can work around this issue continues. Asked to pass numerous times in 50 mph wind gusts today, he failed miserably. Tasked with moving the ball further down the field, he instead barely moved the team at all.
If he's healthy, it still makes sense to play Kessler the rest of the season. Not because he still needs to prove something, but more because this team is going nowhere, so you might as well just keep giving the ball to a rookie. Additionally, you can't blame Kessler for a garbage offensive line and a questionable game-plan.
That said, it's time for the Browns to start figuring out which quarterback they want to draft first overall next spring. This despite the fact it wasn't that long ago Jackson was up on the podium telling us to trust him after he was questioned for drafting Kessler.
I don't trust you anymore, Hue. Nobody does.
Kessler's goal from the second he took the field this year was to prove to the Browns they don't need to draft a quarterback next year. Right now, he just doesn't have much evidence helping the cause.